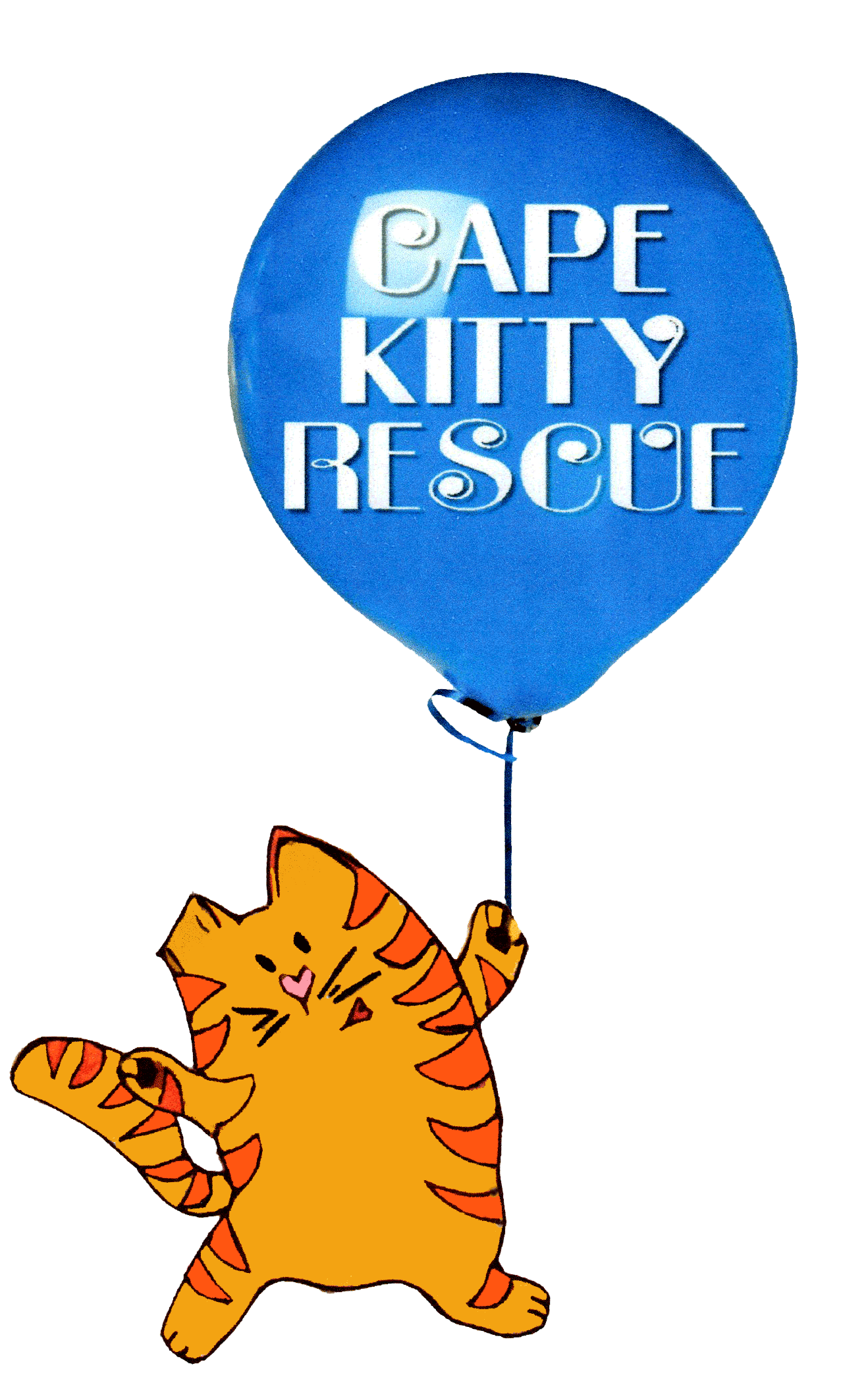 Send donations to
Cape Kitty Rescue
971 Kings Way
Coldspring TX 77331
:capekittyrescue@yahoo.Visit us on Faceboo:
Cape Kitty Rescue
a 501(c)3 organization
​
or use PayPal
​
​

TRAP FERAL CATS IN YOUR NEIGHBORHOOD
They are more likely to trust you. We will furnish the traps and provide assistance and instruction and take them after they are trapped.
FOSTER RESCUED KITTENS
Ever wanted to have a kitten but not a cat? This is your chance. Kittens need to be loved and socialized. Feed them, hold them, play with them, BUT be ready to give them up when they weigh 2 lbs. They will be placed with our adoption partner and will find homes outside the Cape.
FEED THE VILLAGE CATS
Many Cape residents do this already and it is always appreciated.
TALK TO YOUR NEIGHBORS ABOUT THEIR CATS
Ask if they are spayed/neutered. If not, suggest it! Watch when people are moving. Encourage them to take they cats.
IF THEY SAY "IT'S NOT MY CAT", let us know. We will try to make sure it is spayed or neutered.
The Cape is a wonderful place for cats. We just don't need any more!
BECOME PART OF OUR RESCUE EFFORTS.
Contact us at